Meet non-profit procurement expert, Taryn Dreyer: Fraxion's Non-Profit Product Specialist.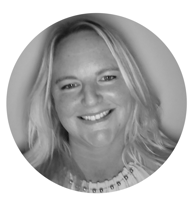 Taryn Dreyer
NPO Product Specialist, Fraxion
Taryn has served as a volunteer (and committee member) for various non-profit organizations (NPOs) and not-for-profit organizations (NFPs), with over 20 years' experience. Some of the causes she supports include animal welfare, children's rights, civil rights and social action, disaster and humanitarian relief, and economic empowerment.
"I am a philanthropist at heart and have always done service and helped as many non-profit organizations as possible."
"The concept of service to others was instilled in me as a young child, which is when my volunteer activities were first nurtured. I resonate deeply with every cause that I work with, be it environmental issues, eradication of contagious diseases, community upliftment or animal welfare and education. Every NPO I speak to is personal to me, and I make it my mission to try and help them to use technology to maximize their impact, and to help them to attain more funding."
In this interview, we ask Taryn about her work in non-profit procurement, the exceptional characteristics of NPOs, and how spend management software can enable them to achieve their goals.
What are some of the most exciting aspects of working with non-profits as a procurement professional?
For me, it's being able to be part of their journey to be more sustainable, and to empower their workforce for greater effectiveness.
New technology can sometimes be perceived as intimidating to the employees of organizations, and it's critical that the software solutions they are looking at have distinct, easy-to-understand benefits.
Most importantly, it's essential that the software is easy to use, so that the already-stretched resources at NPOs can focus on doing what they do best. My role in helping to give them visibility and control over their spending and save time and money, is what drives and excites me.
What are some of the organizational/operational characteristics that make non-profits unique as a vertical market, in terms of utilizing procurement or spend management software?
The employees at NPOs wear many hats and are always on the move. The very nature of NPOs means that the workforce needs to be flexible in their everyday duties and locations.
No matter the flexibility required by the resources, having control over how the organization at large spends money should remain the same. Any spend management software solution an NPO chooses needs to manage all the areas from which money leaves the organization. This includes general procurement, managing contracted services, vendors, travel, per diems and cash advances—all of which may be extensive and costly.
Any spend management system utilized needs to be as flexible and all-encompassing as the NPO itself.


In your years of software experience, what are the most problematic pain points in non-profit procurement in terms of spend and financial control?
Managing a remote workforce which is often lacking in technological skills is certainly one of the biggest pain points for NPOs, particularly with several departments utilizing volunteer services or unskilled labor.
If these teams are making use of cash advances or expense claims, managing spend can be especially challenging. Receipts are easily misplaced or lost during outreach or fieldwork and waiting until one is back in the office to settle these claims has proven to be ineffective.
NPOs have a definite need for a solution designed for portability and use on their mobile phones, even when there is low bandwidth.
A selection of modules that cover their unique spending requirements, such as cash advances or per diems, is another. Perhaps the most critical aspect for NPOs is being able to track their costs against (often very complex) sets of budgets ranging from region to funder, branch, project, project phase, GL and accounts.
This cost tracking functionality can be extremely difficult if you don't have a flexible, easy-to-use procurement application that makes these complexities simple enough for end-users to process.
How can procurement software and best practices in spend management solve these pain points for non-profits?
In many non-profit procurement processes, manual systems (whether paper-based, via email, or a hybrid solution) are already in place, ensuring that requisitions are fully preapproved and checked against the correct budgets.
However, this is quite cumbersome, and frequently results in delays and processes being side-stepped, with approvals taking place once purchases have already been made.
NPOs are also legally required to keep extensive, paper-based supporting documentation for multiple audits that occur during the year. Trying to find a purchase order or invoice that wasn't even approved is a challenging task for finance teams, who are often situated in dispersed locations, miles from where the actual spending occurred.
To secure repeat or additional funding, non-profit procurement processes need to be transparent and 100% audit compliant. Procurement software solutions can assist with this by having flexible, configurable workflows, internal controls, document management, and simplifying complex budget checks.
A good spend management solution should manage employee spending behavior before it occurs, not after, ensuring that it's tracked, approved, and policy compliant. A history of requests, claims, and approvals are accessible via detailed audit trails, driving the accountable use of funds, and providing the spend visibility that's imperative to donors.
How has the uncertainty following the Covid-19 pandemic during the last two years impacted NPOs, and how are we helping them to overcome some of these challenges?
Loss of funding and donor retention are the most prevalent and far-reaching problems we are seeing. Therefore, keeping overhead costs as low as possible and having spend transparency, improved reporting capabilities, and demonstrating accountable stewardship of funds to donors by means of best practices is pivotal in driving donor confidence, and ultimately, NPO survival.
We are helping NPOs to stay operational when most personnel are still working from home—not only do we enable teams to collaborate and continue with their critical purchasing and expense reporting processes via our cloud-based spend management solution, but we also provide accessible and efficient deployment and support remotely.
In your opinion, why is Fraxion the ideal non-profit procurement solution?
Our mobile application empowers busy teams to make organizational and budget-compliant decisions, while on-the-go. We have developed our spend management software solution with NPOs in mind, and this includes modules that cover their unique spending needs.
Transparency is at the core of our product development philosophy. We aim to make it easy for stakeholders to see, analyze, and report on spending activities. Guiding purchasing behavior and empowering users to make informed, responsible spending decisions is what we strive to enable at the organizations that we work with.
The ability to accurately and accountably allocate and record how funds are spent, provides peace of mind for non-profits and donors alike, especially as the demand for financial transparency increases.
It's critical to note that we have walked the non-profit procurement journey with organizations globally; we understand their pain points and how we can help, as their needs are unique compared to regular for-profit organizations.
Why procurement is important in non-profit organizations
Procurement plays a vital role in non-profit organizations, contributing to their cost efficiency, transparency, accountability, risk mitigation, and ethical practices. Investing in procurement capabilities empowers non-profits to maximize their impact, operate with integrity, and create a better future for the communities they serve.
Here are the key reasons why procurement is crucial for non-profits:
Cost efficiency and financial stewardship: Effective procurement practices help non-profits secure goods and services at the best prices, optimizing their limited financial resources and allowing more funds to be allocated towards their core programs.
Transparent and accountable operations: Clear procurement policies and procedures promote transparency and accountability, building trust among stakeholders and reinforcing the organization's credibility.
Risk mitigation: Procurement processes are governed by internal controls and policies that help non-profits identify and mitigate risks associated with a misallocation of funds or fraudulent activities.
Recent non-profit research & findings
We found some similarities to Taryn's experience in recent research and findings:
RootCause's donor behavior report found that "68% of funders want information on fundraising and overhead costs and 64% of funders want to know the extent that the non-profit is using best practices."
Charity Navigator found that "seven out of ten non-profits spend at least 75% of their budget on the services and programs they're meant to provide. That leaves around 25% to cover overhead and other costs."
"Seven out of ten non-profits spend at least 75% of their budget on the services and programs they're meant to provide."
Managing overhead costs with effective and demonstrable spend management processes, not only optimizes spend but also frees up more funds to drive greater impact. These are significant drivers for securing funding or repeat donations.
How are you building trust with donors and ensuring financial prudence in your organization?
Need help navigating non-profit procurement?

For non-profits, operating efficiently and building resilience is imperative to sustainability.
Consider the time wasted and process costs attached to manual, repetitive, procedures that could be better spent driving mission impact and program goals. In a sector laden with the responsibility of timely, accurate, accountable, and transparent financial practices, relying on inefficient processes and systems can be a serious impediment to your non-profit's sustainability.
For more information on how your NPO or NFP can be empowered through transparent spend management, download our free guide Spend management for non-profits & not-for-profits today!
To find out more about Fraxion's solutions that drive non-profit procurement management and efficiencies, feel free to reach out to our team for spend management advice, or request a custom demo that addresses your specific procurement needs.