PROCUREMENT SOFTWARE
Procurement software for

property management
MRO spend is the largest controllable expense in property management. Gain visibility and spend control at each property you manage with MRO procurement software, engineered to help finance teams minimize operational costs and maximize purchasing compliance.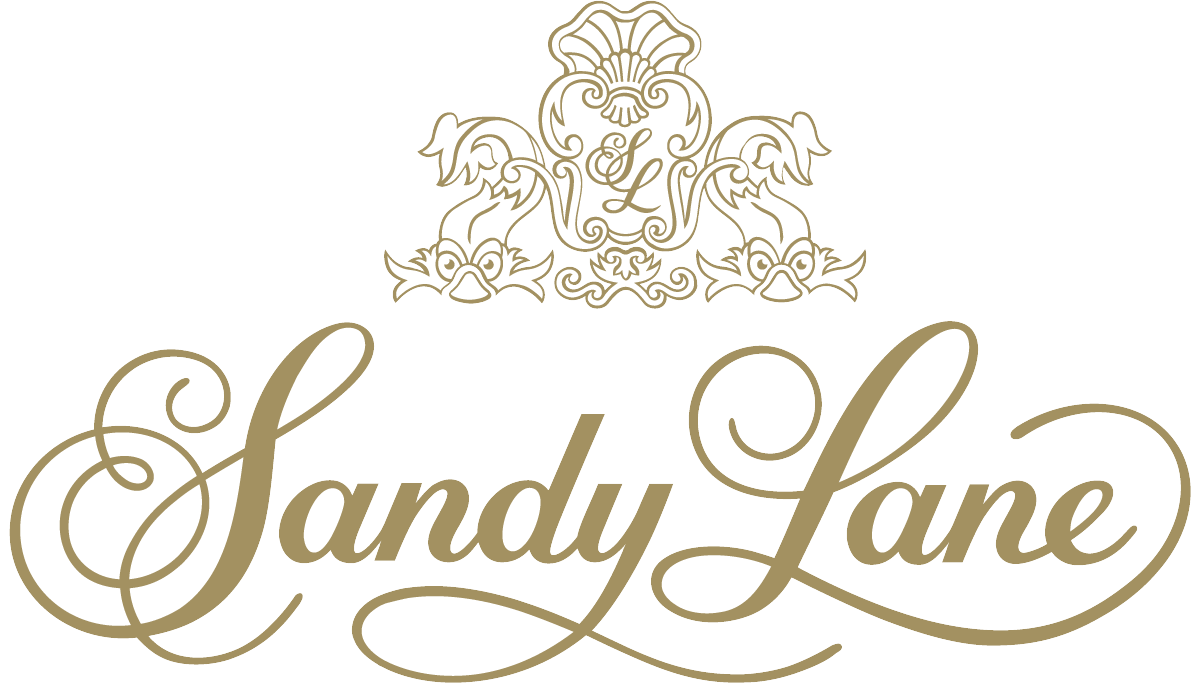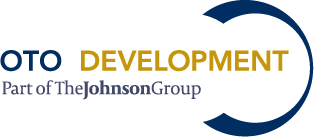 Why property management companies choose Fraxion
Managing expenditure across multiple properties and locations with escalating approval structures, budgets, and cost allocations can become complex and unmanageable when your processes are disjointed, manual, or paper-based.
Property managers can manage, automate and simplify multi-property spend across multiple locations, buildings, and legal entities.
Gain visibility into high volumes of maintenance, repair and operations (MRO) purchases, and identify cost-saving opportunities with insights and reporting.
Automate multi-level approval workflows by property, ensure accurate cost allocations, and see the impact of spend against budgets before it's incurred.

Finance
Manage MRO spend, reduce waste, and overpayment with 100% spend visibility and control across each property.

Purchasing
Automate and streamline decentralized purchasing processes across properties and locations with approved vendors.

IT
Secure data housing, ERP integration capabilities, and system accessibility on any device for remote teams.
What our customers are saying
Property managers choose Fraxion's property management software to simplify multi-location purchasing and expense management.

"Fraxion offers transparency. I don't have to check up on people, and I gain time to do other things I should be doing. We put out maybe a thousand invoices a month through Fraxion. I think we'd have to hire an additional two people in the department if we didn't have it. Automation is a big part of the improvement. That plus the fact that things are systematically controlled. It's crazy to think about how we used to operate now that we have Fraxion as an automated system."
Cube Workspace: Property Management
Sean F, Finance Director
Verified review
Overall: "Ease of use, out-of-office routing, and Sage integration."
Pros: "Purchasing software can't get any better. It integrates perfectly with Sage, our finance platform.
Routing is really straightforward to set up and implement. And support is second to none.
There isn't much to not like about this."
Hospitality
Ryan R, IT Manager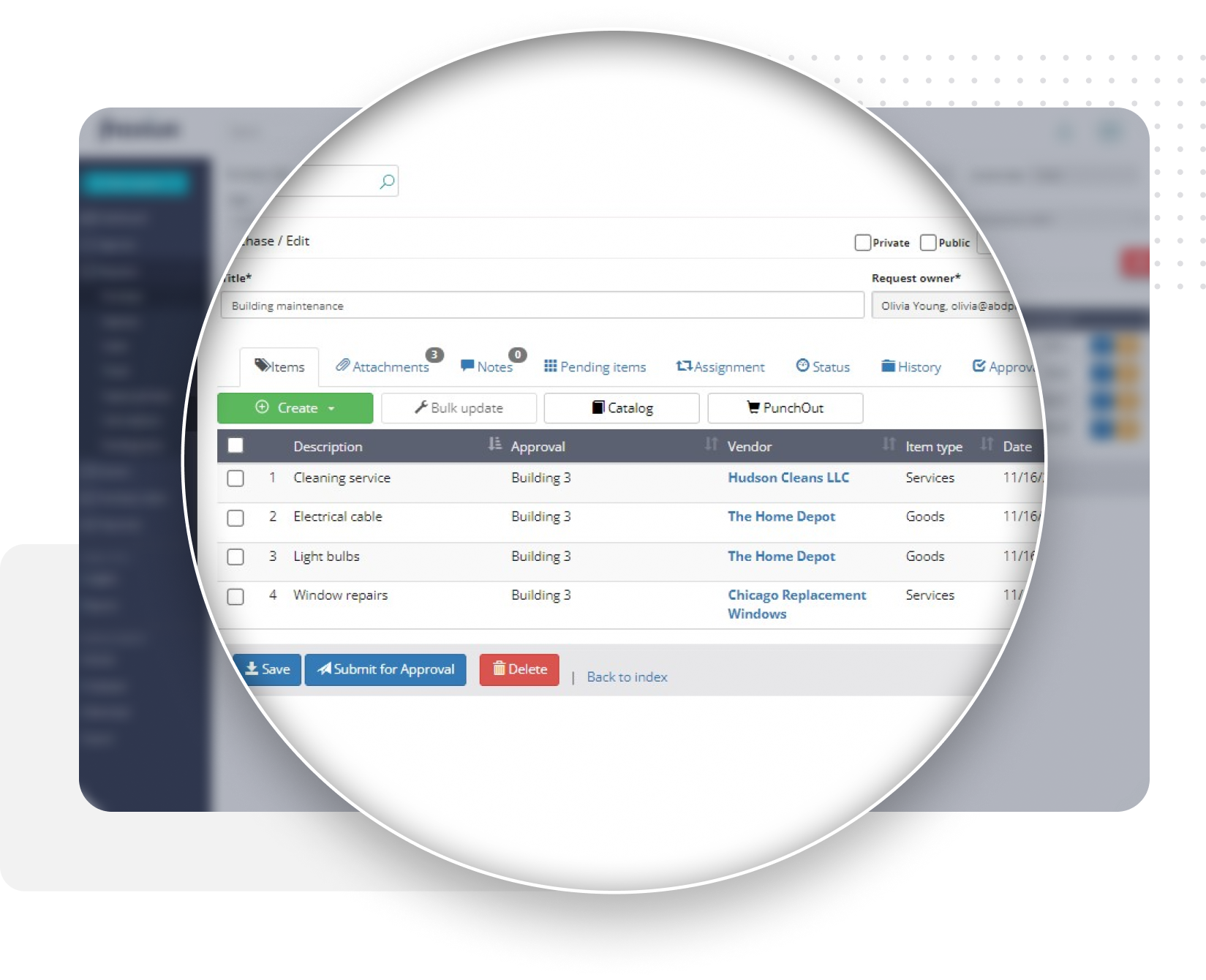 Manage property-specific MRO spending across your portfolio
Use property management procurement software to automate and customize requisition-to-PO workflows to ensure every transaction goes through the right budget, compliance, and escalating approval checks for each property in your portfolio.
Easy, mobile requisitions and document uploads wherever you are
Automate high volumes of transactions and multi-level approval routing
Ensure supplier approval and contract compliance
Approve, automate POs, and send directly to authorized suppliers

Generate POs by building with multi-entity capabilities

Submit and approve PO revisions
Integrate and shop from approved supplier catalogs with PunchOut
Simplify cost allocations and real-time budget tracking with property management procurement software
Simplify complex cost allocations for more accurate planning and budgeting.
Identify and assign costs to the right department, GL code, or cost center
Track cost allocations for new buildings to project budgets
Set up budgets based on companies, locations, projects, and more
Track and report on spend against budgets and financial periods, by property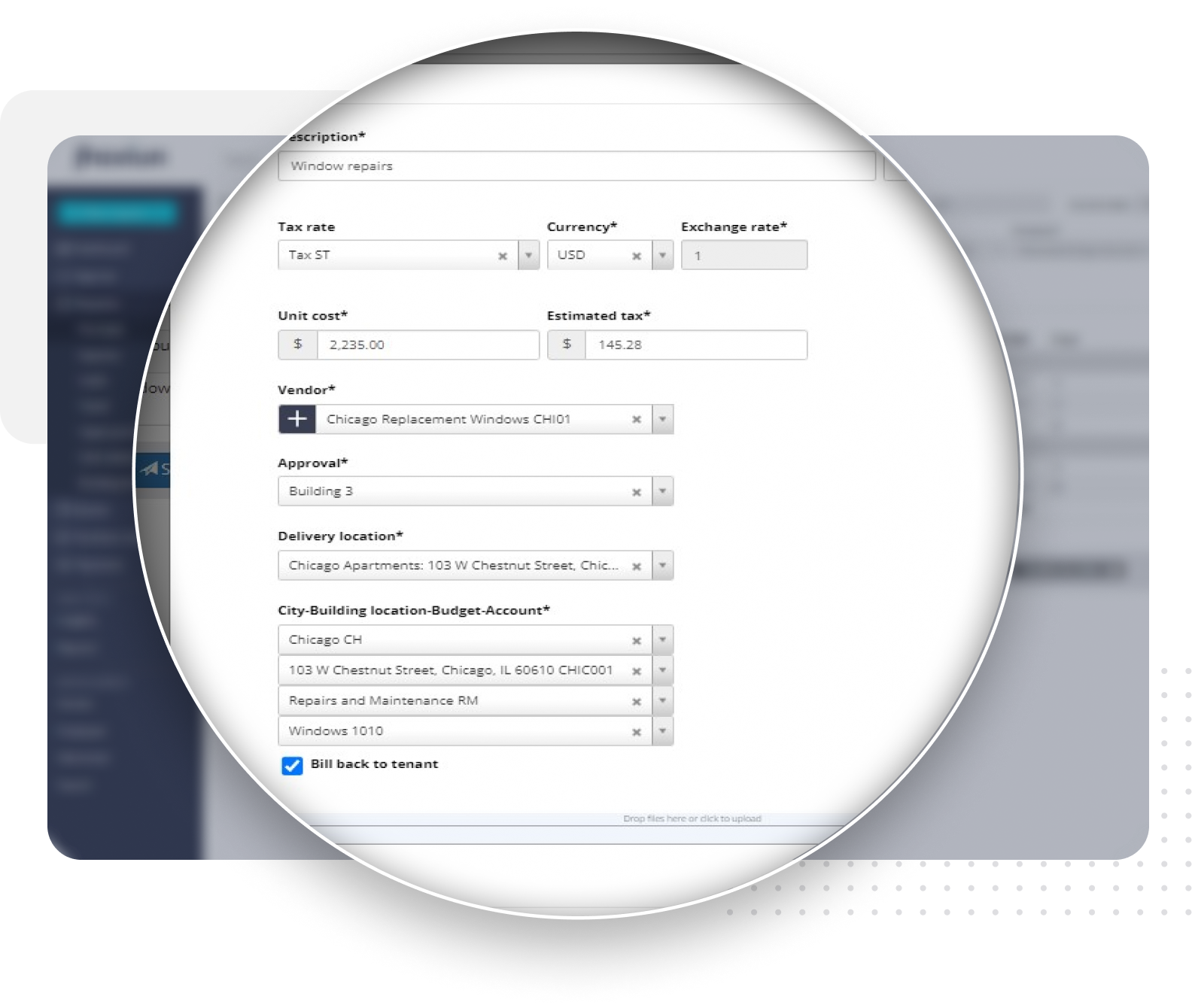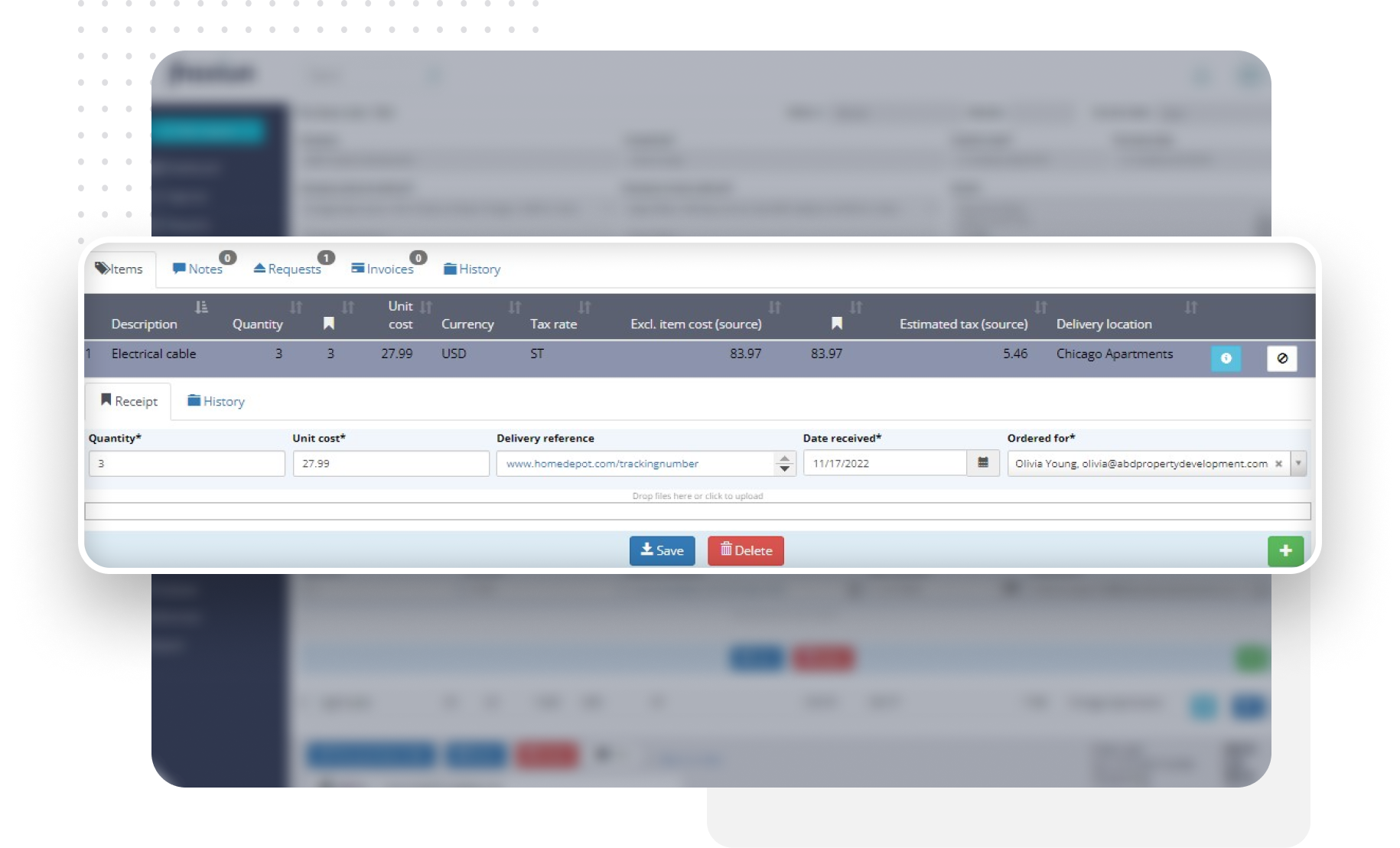 Fast-track internal purchasing collaboration
Give your business the mobility it needs with an accessible, cloud based property management procurement software. Connect your team, processes and policies.
Drive internal collaboration across locations and entities
Receive and match invoices from any location with centralized visibility and digital documentation
Notify approvers when they need to take action
Review budgets and approve from anywhere via the mobile app
Leverage insights and reporting power
Analyze spend at a granular level to identify every saving opportunity.
Track and report on expenses billed back to tenants
Gain reporting and insights by user, entity, property, budget, supplier, and transaction
Track and reduce processing costs
Identify saving opportunities at property level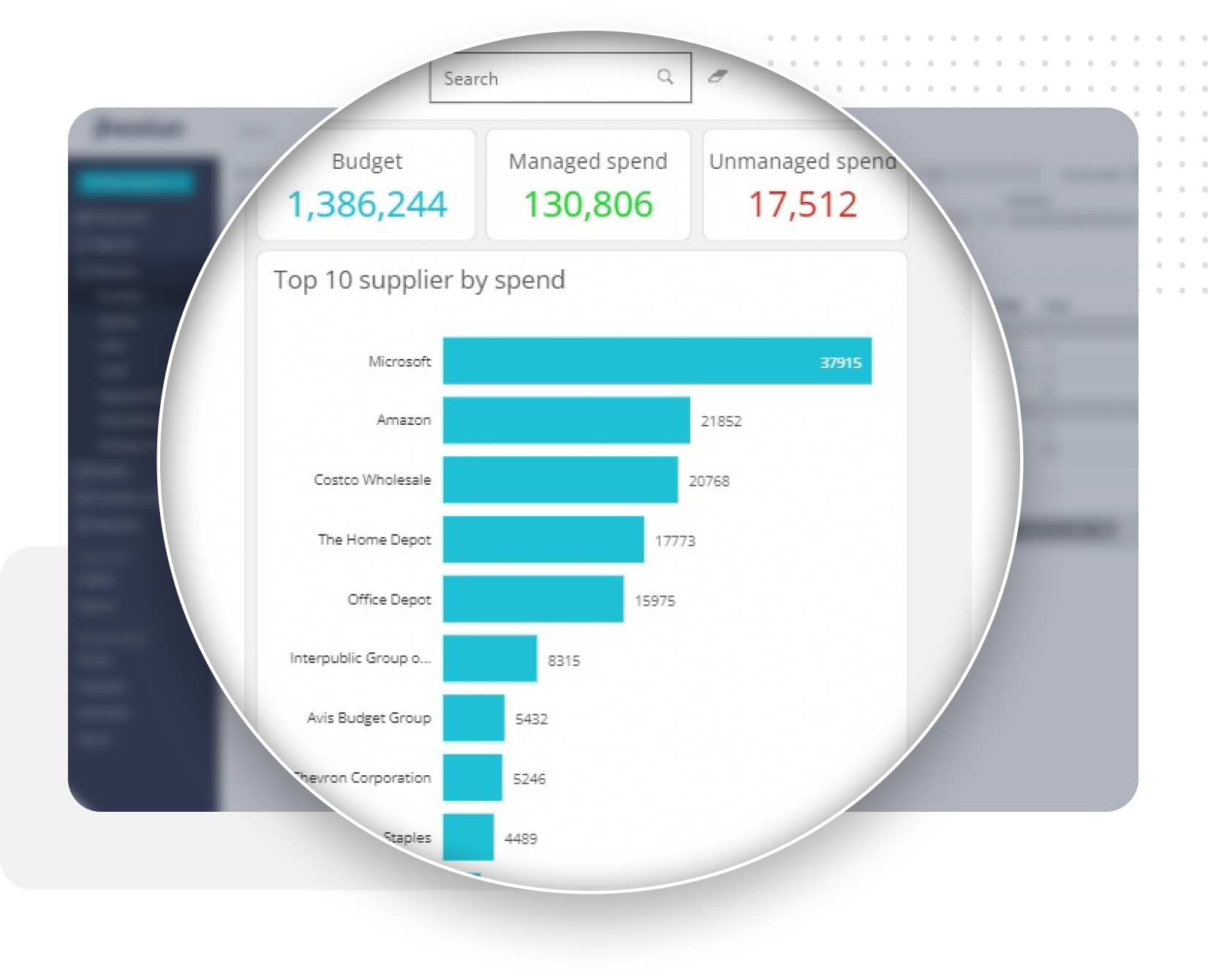 FAQs
Frequently asked questions about Fraxion's procurement software for property management. Need more information?
Can you track and manage MRO (maintenance, repairs, and operational) spend with Fraxion's property management procurement software?
Yes, Fraxion is effective in managing the entire requisition, approval, and policy compliance process for this category of spend.
Can you track expenditure against budgets for multiple companies / properties / legal entities in Fraxion?
Yes, Fraxion enables this spend tracking and reporting granularity.
Can each company / property / legal entity have its own approval thresholds, structures, and cost allocations?
Yes, you can configure these rules per company / property / legal entity.
Can user roles (buyers, finance admin etc.) be restricted to certain buildings/entities?
Yes, filtering and restricting users and roles by entity or groups of entities is configurable – i.e., a building manager can only see Buildings A, B and C, and buyers can only interact with Buildings ABC plus XYZ but AP clerks can transact across all buildings.
Can a PO be generated in an entity associated with a building?
Yes, you can create entity/building-specific POs in Fraxion if the building is linked to a separate company.