EXPENSE MANAGEMENT
Easy, accountable

expense management

on-the-go
Simplify business expense management with complete transparency, compliance, and auditability.
Effortless expense reports, approvals, and policy compliance
Automate expense report, travel, and approval processes and streamline reimbursements with Fraxion's solution for easy expense management.
Ensure accountability and risk management by implementing measures that control costs, manage compliance, enhance transparency, and prevent unauthorized expenses.
Foster a culture of responsible spending within your organization with Fraxion.

Say goodbye to manual claims and lost receipts

Easily capture expenses as they happen

Automate approval workflows
Implement policies and manage compliance


Speed up employee reimbursements

Claim
Capture expenses as they happen, snapshot receipts, and attach for easy verification. Submit claims and track the approval status.

Review budget impact
Approvers can access real-time budgets and gauge the impact of spend, ensure budget compliance, and make informed decisions on-the-go.

Approve
Alerts notify you of requests that require your approval. Review and reject, cancel, or approve requests, wherever you are.

EXPENSE MANAGEMENT
Manage expense reports with ease
With Fraxion, expense management is easy, transparent, and auditable. Automate expense report submissions and speed up approvals and reimbursements. Mobile capabilities make it easy to capture expenses from any location.
Capture and submit expenses as they happen




Reduce delays, errors, and data loss




Snapshot receipts and upload documents

Track and claim for per diems

Track billable expenses

Easily claim for meals, transport and mileage

Re

view expense requests against real-time budgets and approve with confidence

Fast-track reimbursements with approved, budget and policy compliant expense reports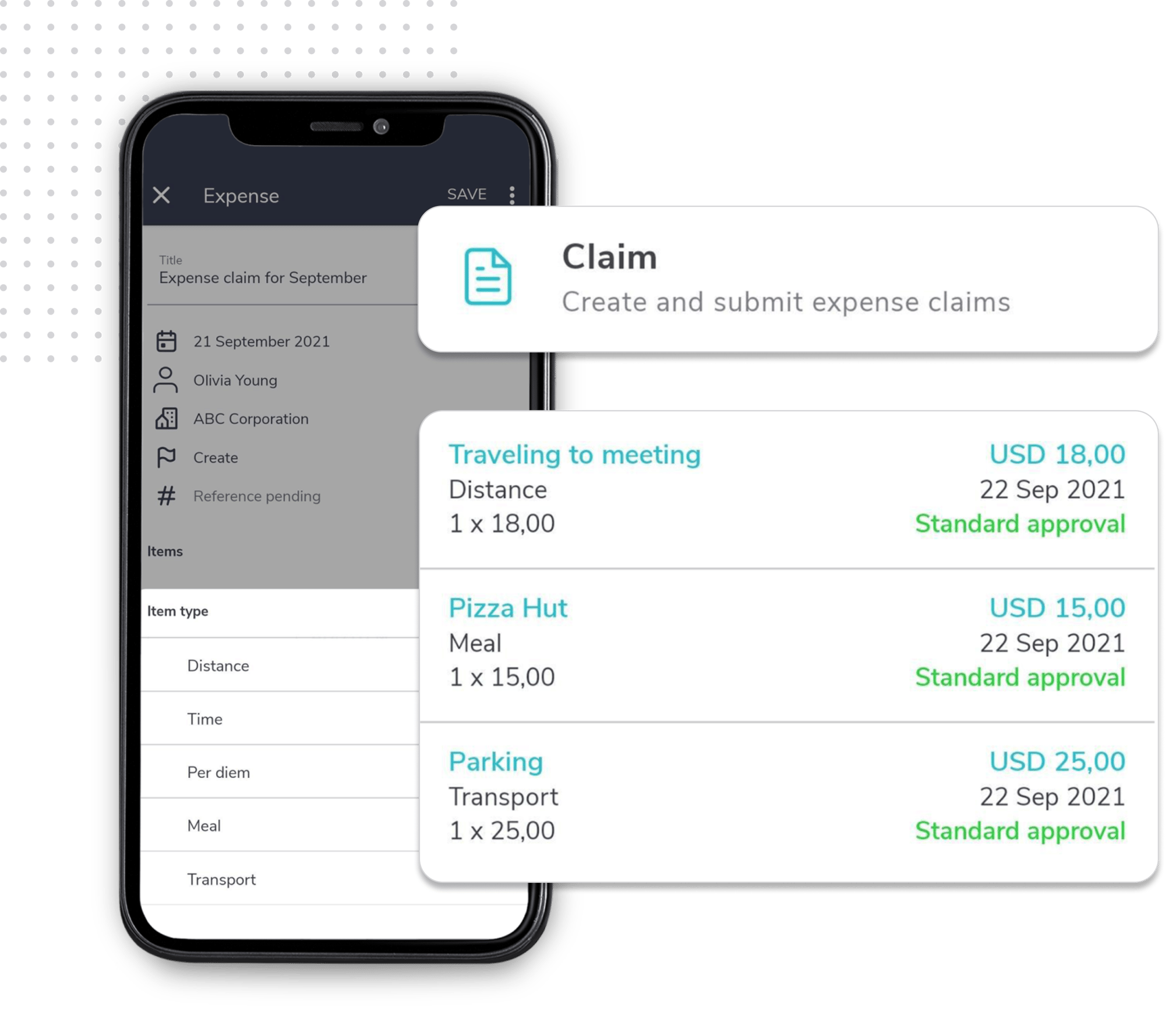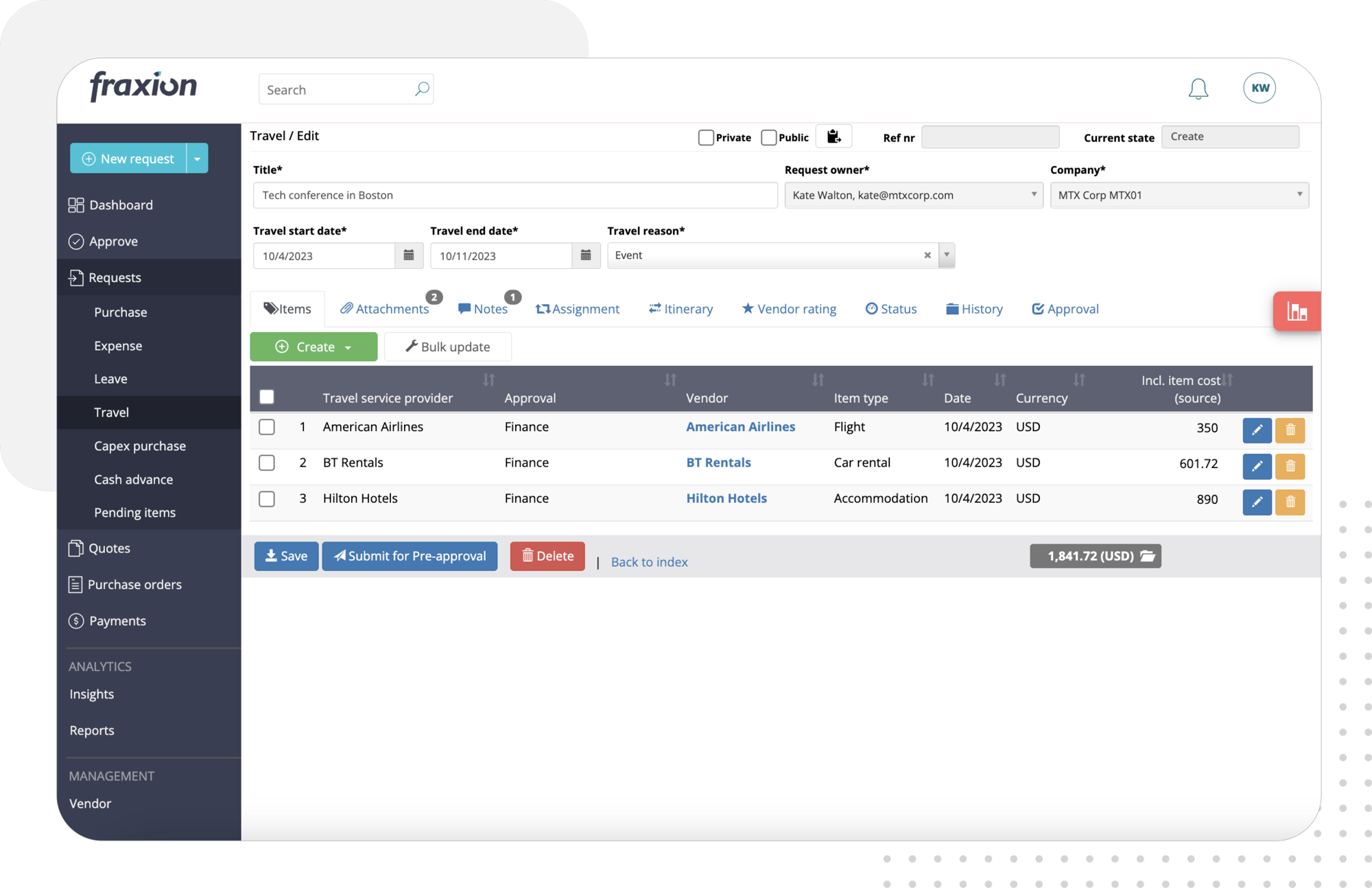 TRAVEL MANAGEMENT
Ensure travel pre-approval and policy compliance
Simplify and control travel and expense management. Configure travel policies to mitigate risk and ensure compliance company-wide.
Create requests for accommodation, flights, and car rentals and attach supporting documents

Manage, re

view, and approve travel spend against real-time

budgets

Ensure pre-approval of all travel

expenditure

Ensure that travel spend occurs with approved service providers
Configure quoting policies
Create custom travel templates
Create travel itineraries
CASH ADVANCES
Simplify cash advance requests, approvals, and disbursements
Employees and field workers can easily request and receive cash for approved business expenses. T

his easy and transparent process enhances convenience, while tracking and managing disbursements.



Submit cash advance requests

Manage cash advance approvals

Streamline processing

Reconcile cash advances with ease

Access detailed audit trails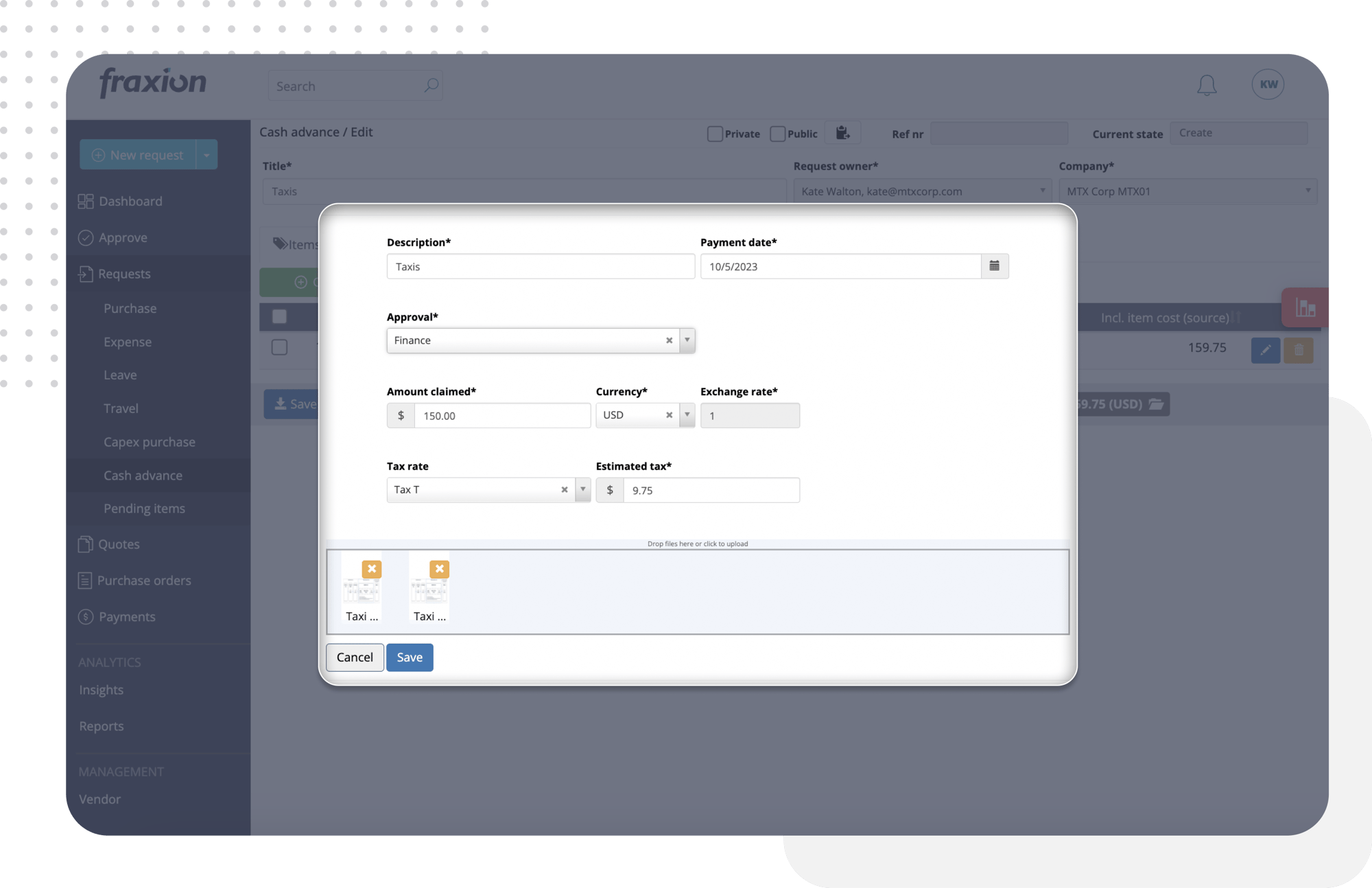 Top-rated software for expense reports and
and spend management
Simplify expense management and policy compliance
Get in touch to see Fraxion's user-friendly solution in action.