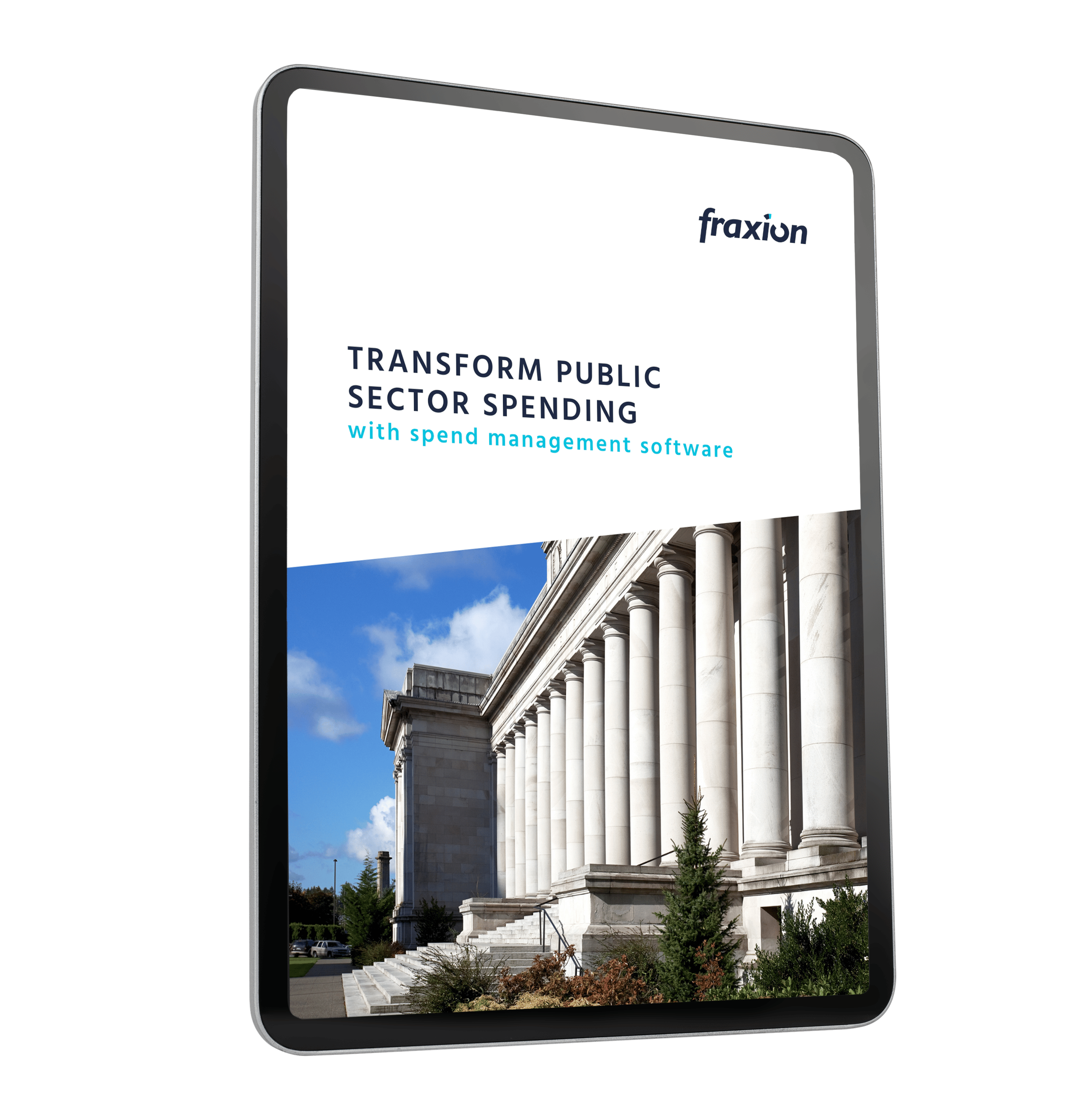 EBOOK
How to transform public sector procurement
Is your procurement process complex and time consuming? Are manual systems and protocols delaying progress? Could your organization benefit from more efficient and automated purchasing processes that ensure compliance and transparency at every stage?
Discover how a digital transformation in procurement can benefit your organization. Replace red tape with automated procurement workflows.
In this guide you will learn:
| | |
| --- | --- |
| | How to overcome the biggest blockers in public sector procurement |
| | Sector-specific benefits of deploying a cloud-hosted spend management solution |
| | How to speed up processes while maintaining financial control, compliance and transparency |
| | How your resources will have more time to focus on improving public service |
As a government agency, auditability, maximizing taxpayer dollars, and reducing the time and costs associated with purchasing cycle times is paramount.
The public sector is often hindered by manual processes and outdated systems. State and local agencies are now facing increasing pressure to adopt cloud applications, driven by the need to focus their efforts on delivering public services. Digital transformation and the ability to mitigate the risks associated with legacy systems and data centers is paramount.
A surge in crisis-related expenditure and the subsequent increase in spending thresholds in the public sector is placing a heavier burden on government agencies to improve the transparency and auditability of their spending activities.
We've created this guide to help you understand the importance and benefits of cloud spend management to your organization and to dispel unfounded security, process and migration concerns.
Download your guide today by filling out the form above.