RESOURCES
The complete guide to achieving
100% procurement visibility
Every organization is worried about their bottom line, but where can your company save a lot of money? The answer is easy: Procurement.
In order to save money through well-managed procurement, your organization needs to have visibility into corporate spend.
To help your organization achieve 100% procurement visibility, we have created this guide.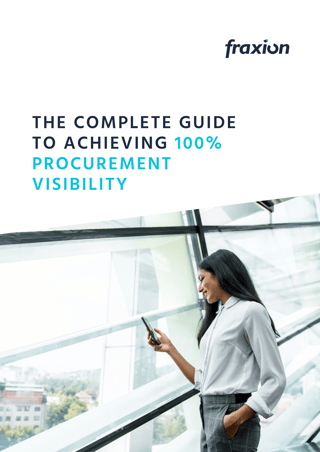 In this guide you will learn:

The importance of procurement visibility

Major challenges to achieving spend visibility

Benefits of achieving spend visibility

How to increase procurement visibility
Download your guide today by filling out the form on this page.
Effectively managed procurement decreases significant financial losses
When procurement is managed the right way, significant financial losses are largely avoidable.
After all, procurement is all about getting the best products and services at the best prices, while maintaining great relationships with suppliers and vendors.
Learn more, download your guide today by filling out the form above.