RESOURCES
Procurement process
maturity guide
Do you know where your company is overspending?
Smart companies are always trying to save money and become more efficient.
One of the major areas that organizations tend to overlook when looking for cost savings is the procurement department, which is in charge of sourcing products and services cost-effectively.
Learn more with our Procurement process maturity: An actionable guide to advancing your purchasing and procurement departments eBook.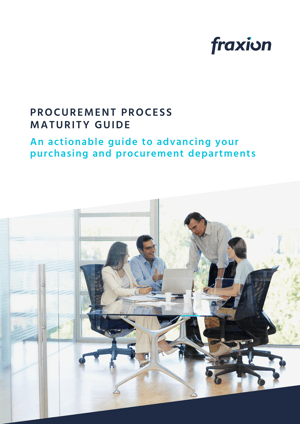 In this guide, you will learn:

The four different procurement maturity levels

How to know where your company's procurement program stands

How to advance your procurement program

What ROI you'll enjoy from a mature procurement program
Download your guide today by filling out the form on this page.
Save more money, become more efficient
Companies can overcome procurement challenges by developing a modern procurement process and working hard to advance it as much as they possibly can.
We've created this guide to help you and your organization develop such a process.
Download your guide today by filling out the form above.